Infraspeak Culture
Company Culture is a complex concept but one we try to experience every day, in various ways.

Infraspeak's Culture, most obviously felt through many of our everyday rituals, is something we are very proud of. These rituals include constantly sharing new experiences around the office, our Beer Celebrations, where we honour each new customer with a different craft beer or simply when we go out together to try some of the local tapas or cuisine.

Being a "Source of Good Life" is more than just a value, it's a lifestyle; we need and want to contribute to a better quality of life for everyone — our customers, our partners, our team members.

If this is something you identify with, we'd love to hear from you.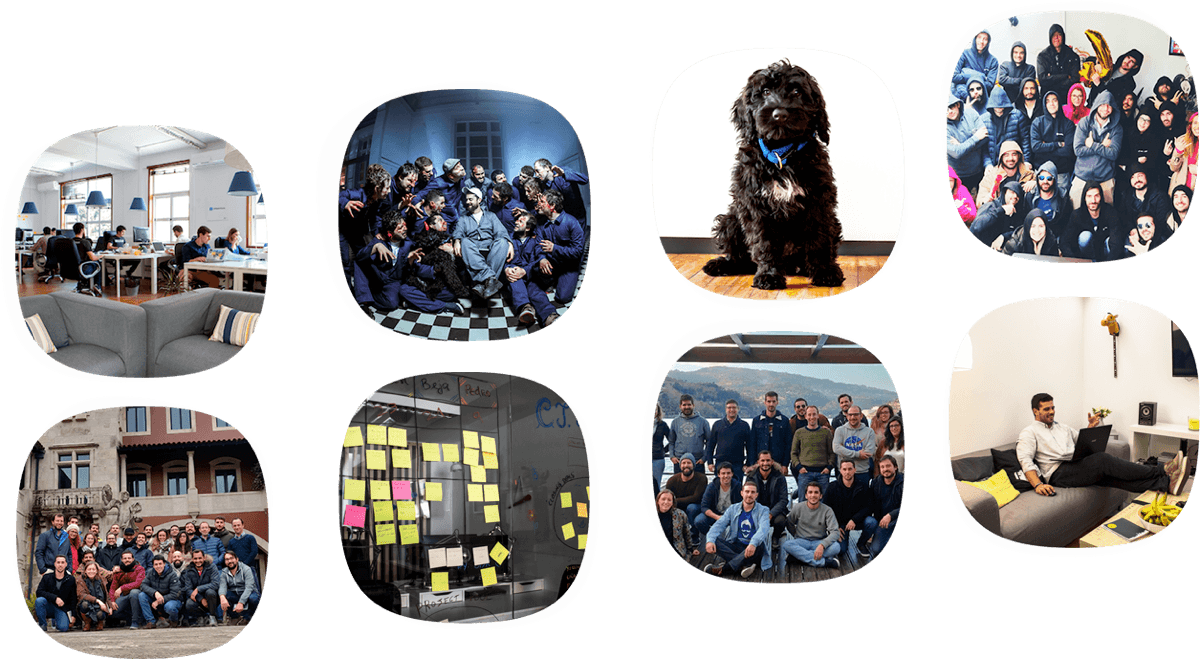 The perks of being an Infraspeaker.
There are plenty of reasons why anyone would want to be a part of our team (well, unless you don't like fun). Here are some of them:
Flexible working hours
As long as everyone completes their tasks and meets their deadlines, there's no need for rigid schedules. Enjoying life is part of the process!
Work from… anywhere
Feel free to work from home, your favourite coffee shop, or even the middle of the street while cars honk at you. The possibilities are endless!
Monthly perks budget
Every Infraspeaker has a budget they can spend on new work gadgets, personal development or just to improve their quality of life. Choose wisely!
Free snacks
Fresh fruit, cookies, cake, juice, beer… you name it. Nobody likes to work on an empty stomach and you'll never have to do that here.